Join us for our 2nd Annual Chamber Cup Golf Tournament on August 13, 2021 at the Estes Park 18-Hole Golf Course (1480 Golf Course Road). Registration opens at 12 p.m. and the shotgun start is at 1:30 p.m. for our scramble style tournament. This means the pressure is OFF and the fun is ON, making it fun even if you aren't a golfer. We'll have:
BBQ from Smokin' Dave's for all golfers,
putting green & driving range up for warm up,
contests with fun prizes,
hole sponsors on the course offering samples & perks,
beer, beer and a more beer,
awards ceremony with nice prizes, and
a great time.
Anyone can play. Amateurs are welcome, but we've been known to host some serious golfers. In fact, build a team with one good golfer and you are set for a great day.
Don't play golf? Volunteer to be part of the fun. Or be there without being there by purchasing a hole sponsorship to showcase your business and show your support.
The winning team displays the Chamber Cup trophy for the next year. Chamber Ambassadors just staged a heist to remove the trophy from the Bank of Estes Park lobby.
FOURSOME: $500
Register a team for your business or organization. Chamber members who register a foursome by July 13 receive a free lawn sign or banner.
BLIND DATE: $150
Enter as a single and we'll match you with three new friends.
HOLE SPONSOR: $350
Set up a tent and table to promote your business to the golfers at the Chamber Cup. Only 18 available. Yes you may offer free F&B samples, but no sales. Sign up early to get your favorite hole.
LAWN SIGN OR BANNER SPONSOR: $100
Your company logo on a Tee Box or green. Or your banner at the Club House.
EXTRAS: 
Chamber Cup Golf Shirt - $25
Drink Ticket: One prepaid alcoholic beverage - $10
Mulligan: One do-over for each Mulligan ticket purchased - $10
Ladies Tee: Move up to the Ladies Tee on specified Par-5 hole (1 golfer) - $20
Honest Golfer Package: Provides 4 mulligans for the team, plus 3 feet of string - $50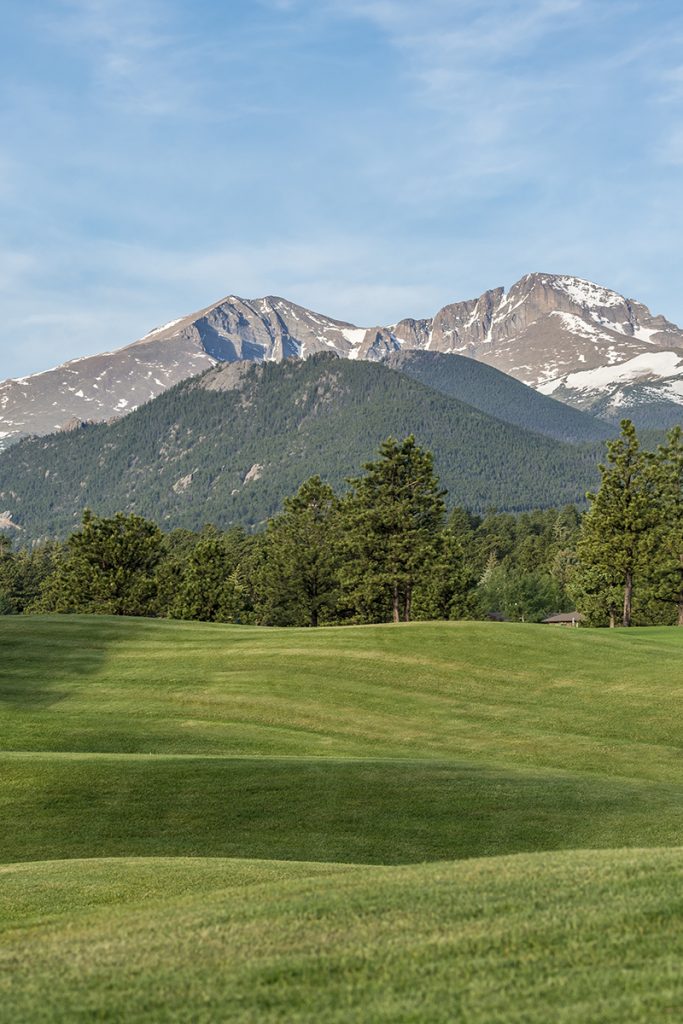 What is a scramble style tournament?
In a scramble, everyone tees off, the group determines which ball is in the best position (based on any criteria they choose). Simply, mark that spot and the whole team gets their next shot from the best position. Continue selecting the best shot until one player hits the ball in the hole. The team score is total of the best shots. The pressure is off and the fun is on!
I don't play golf, how can I be involved? 
Stop by the closing ceremony & celebrate tournament with the golfers! We also have room for more volunteers. You can sign up for a shift or two. Our needs include set up, tear down, contest witnesses, and more. Finally, you can showcase your business on the greens by sponsoring a hole! Hole sponsors set up a table or tent and promote their business to the golfers. Offer some samples of your business & connect with the business community.
What contests do you offer?
The highlight is a hole-in-one contest with a $10,000 cash prize! We'll also have prizes for closest to the pin and longest drive. The winning team will showcase the Chamber Cup in their business all year and each member of the winning team will bring home an individual trophy.
A huge thank you to our sponsors! Thank you for your partnership & support of the Estes Chamber of Commerce and the community.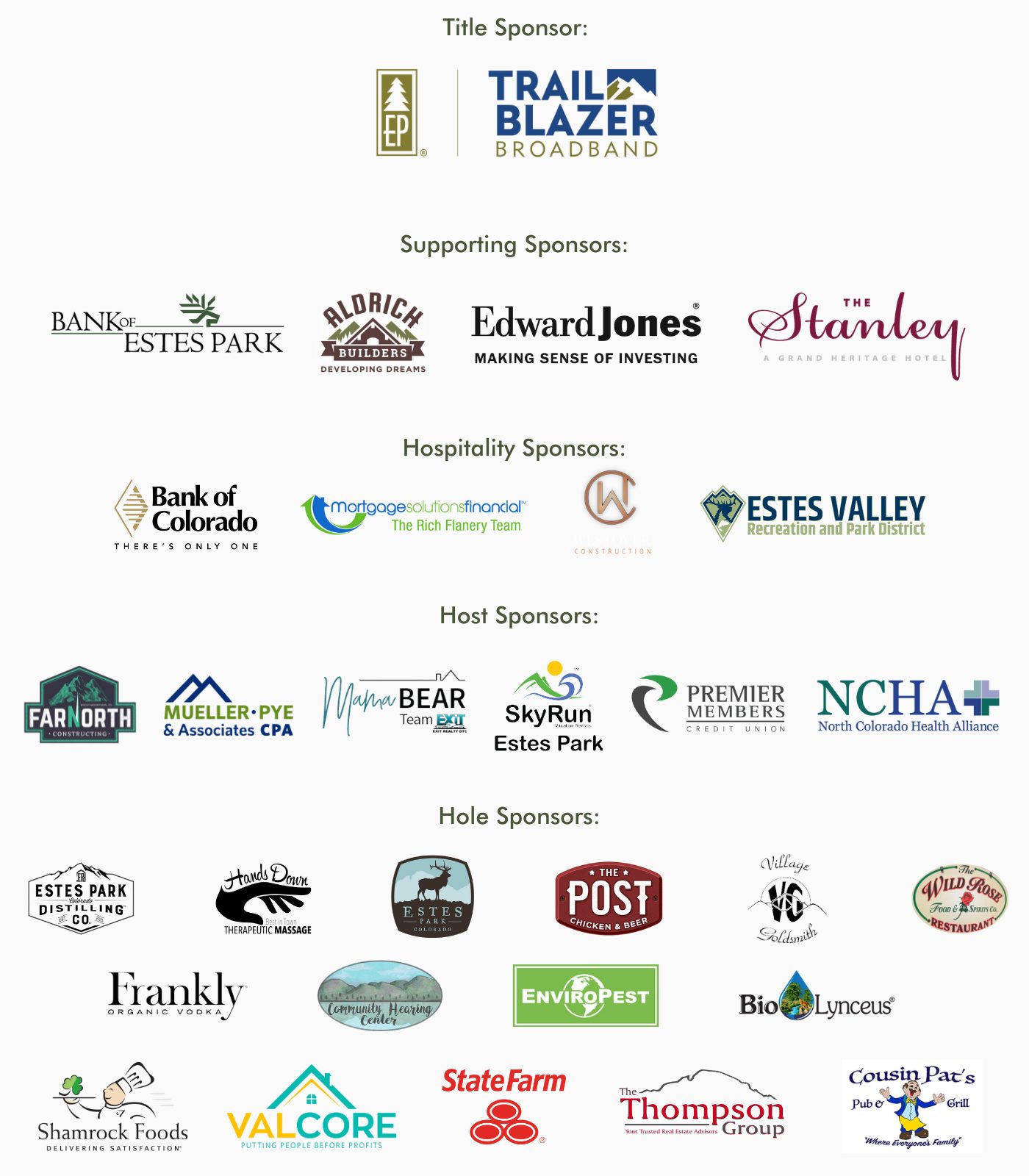 Thanks to everyone who made the inaugural Chamber Cup a success! We appreciate all of the golfers, sponsors, and volunteers for everything they brought to the event. We look forward to another successful tournament in 2021.