It would be great if you can help us communicate what servcies are open on our Eats & Drinks page or our Shop Estes Park page.
Safeway has been open since Tuesday.
La Mexicana Market is open 9 to 7

United Way of Larimer County is pleased to announce the opening of the Larimer County Childcare Fund. The Fund received $300,000 from Larimer County to support families negatively affected by COVID-19. Childcare providers apply for funds on behalf of families. For families interested in requesting funding, the parent/guardian of a child must meet certain criteria and work with their childcare provider to apply.
Childcare providers apply for funds on behalf of families. For families interested in requesting funding, the parent/guardian of a child must meet all of the following criteria and work with their childcare provider to apply:
Larimer County resident with children ages 0 – 5 who is an essential employee during COVID-19 response, or actively looking for employment due to COVID-19 impacts to their previous work
Larimer County resident with children ages 6-12 who has been impacted by the absence of in-person school during working hours
Seeking care from a licensed (ages 0-5) childcare provider, Neighborhood Youth Organization, or nonprofit community organization (non-religious in nature) who offers childcare, activities, and/or enrichment programming to children ages 6-12 and is located in Larimer County
Household income less than the most recently published self-sufficiency wage for Larimer County (2020 Self-Sufficiency Standards by County)
Single parents who are interested in a childcare scholarship to pursue vocational education or higher education should apply to the United Way WomenGive Scholarship Program
A portion of these funds will support financial assistance to families at licensed home providers and available through the Early Childhood Council of Larimer County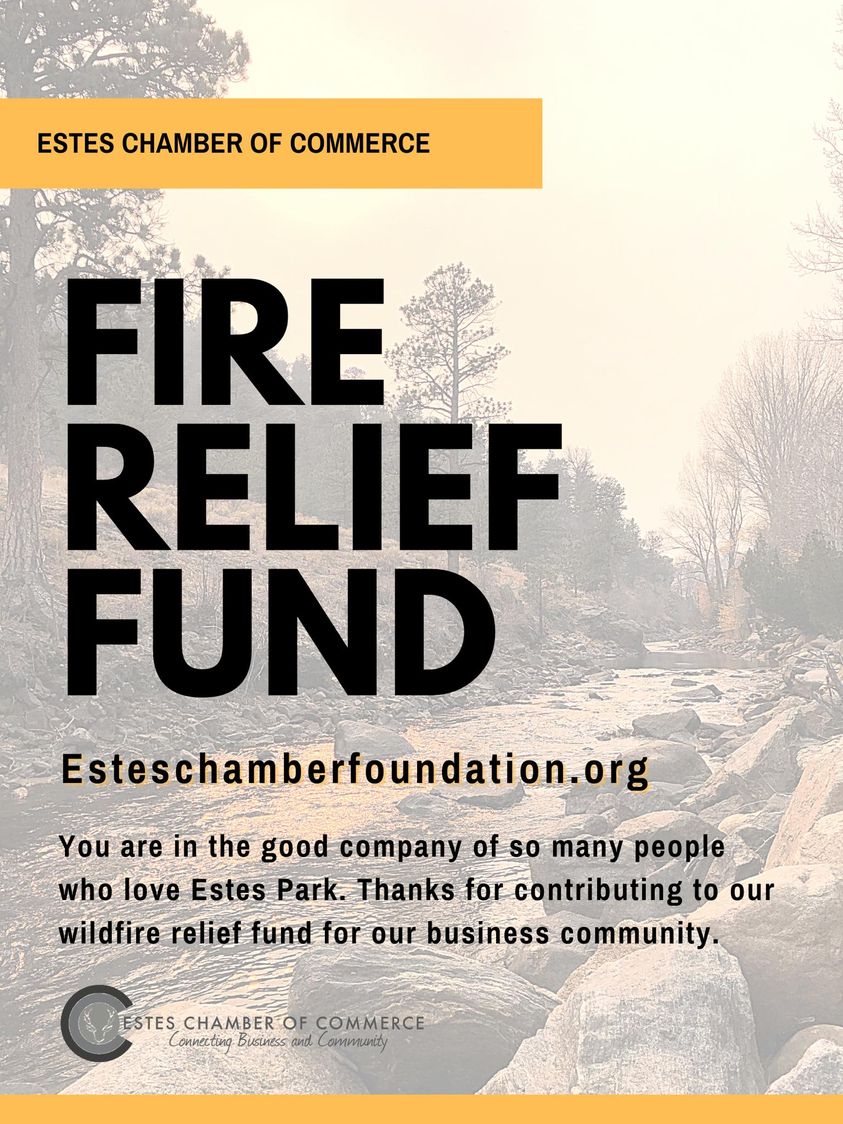 This is for YOU! You will receive more details from the Chamber on the application process for this relief fund. Meanwhile, please share the word with all those who love Estes Park.
You also might want to donate to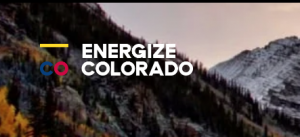 The current application process for The Energize Colorado fund is closed, but they will be opening new rounds of funding. Go to this page to get on the mailing list for future rounds and let the Chamber know if you'd like to participate in a working session to complete your application.
EIDL loans
Businesses that have been affected by the recent fires may be eligible for SBA EIDL loans, pending a disaster declaration from the Governor's Office.  Congressman Joe Neguse has offered his office as a resource to support Estes Park businesses in navigating SBA business loans.  If you would like support, please reach out to Jill Grano, Director of Community Affairs for Congressman Neguse. Jill's email is jill.grano@mail.house.gov and her direct cell phone line is 303-945-0601.
Winterization
The Colorado Restaurant Foundation ("Foundation") has established an emergency assistance program within the Foundation to assist Colorado restaurants affected by the Covid -19 crisis. This fund will be known as the Colorado Outdoor Winter Dining Grant Program ("the Program").  The Program is designated for Colorado restaurants that have demonstrated financial need as defined by the Foundation's Board of Directors in time of declared Covid-19 disaster. More here.
It's important that anyone returning to Estes and anyone visiting have access to emergency alerts in the event of renewed fire activity.
All the information on the Evacuation Response page is still there, including
more fire information resources
how to access cut firewood
donation resources
How's your staff? How's your family? Here is the link to 211 United Way in Larimer County - great resources including mental health.
The fire might be backing off but COVID has been heating up. There were some questions about where folks could get COVID tests locally. Here are some local testing options: Timberline Medical Center, Salud, EP Health.
Due to current fire conditions and increased containment on the East Troublesome Fire Thompson Zone and Cameron Peak Fire, fire officials from the Incident Management Team and local authorities have lifted evacuation status for all areas of the fires, including the Estes Valley, Glen Haven and Storm Mountain areas. There are no remaining restrictions at this time.
While current conditions are stable, both fires are still burning and pose a potential, future threat as fuels dry and if wind increases. The fires are expected to burn into the winter when enough snow extinguishes them. Smoke will be visible at times.
It is critical to remain prepared to evacuate quickly, no matter your location. Plan your evacuation route and check its availability at the time of evacuation. All state highways are currently open.
Any businesses that serve visitors are asked to ensure they communicate the importance of evacuation preparedness with visitors, as well. Sign up for emergency alerts at
NoCoAlert.org
. Please ensure you are following COVID safety precautions at all times.
Firefighters and emergency responders continue to have a heavy presence in the community. Please be conscious of this as you're traveling through Estes Park.
Please join tonight's Facebook Live community meeting at 7:30 p.m. for updates on the Cameron Peak and East Troublesome (Thompson Zone) fires: 
https://www.facebook.com/CameronPeakFire
  (no account needed)
Official fire information resources: