Marketing & Sponsorship Opportunities
Chamber Membership gets you noticed...
Each membership level offers different marketing perks to showcase your business, with all full members receiving the following: 
Social media & newsletter promotion of new members

Enhanced listing in the online business directory

Chamber promotion of member & community hot deals

Red Ribbon events for grand opening or major project launch

Promotion of events & job posting on our website
Sponsorship give you an opportunity to showcase your business. The grid below shows each of the levels of sponsorship and what the benefits are for each event: from a lawn sign at the annual Chamber Cup to prime logo placement on invites, flyers, web and social posts. Here are a few types of sponsorships that give you visibility with members and guests:
Title Sponsor

is the "Presented by" sponsor & includes stage time & prime logo placement on all event.

Supporting Sponsor

gets logo included on all materials, invite, social posts

Stage Time Sponsor

gets 2 minutes on stage at the event

Table Sponsor

gets logo on table card 

Member showcase tables are tables set up a member exhibition event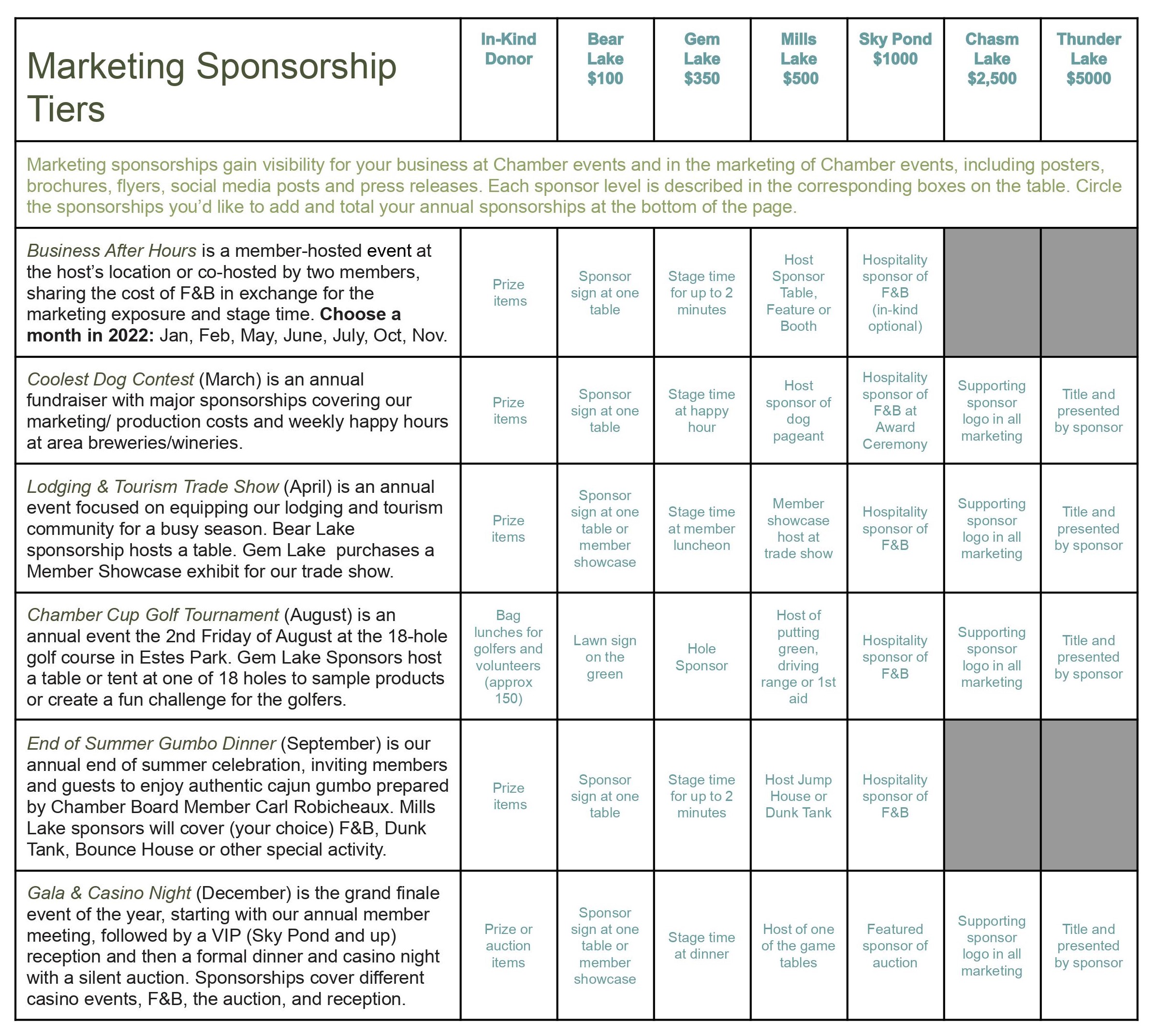 Build your own sponsorship package! Download the form & choose which events you want to sponsor. If you have any questions about sponsorship, contact Executive Director, Colleen DePasquale, director@esteschamber.org.