The Chamber Staff is a small team dedicated to serving our community. Our office space is located just below the Bank of Colorado but you will often find us out in the community reaching out to local businesses and learning how we can best serve you.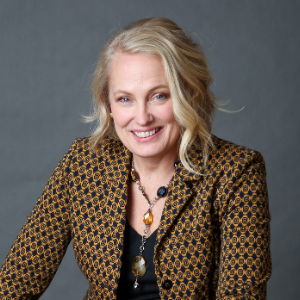 Donna Carlson joined the Chamber in March of 2020, right at the beginning of the COVID crisis. After 25 years of high-tech PR experience, Donna moved into the non-profit world and shifted her focus onto leadership development. After five years at Compassion International, she moved to The Center for Creative Leadership and then formed her own consultancy providing women's leadership development with 360 Life Strategies.
She was focused on small business strategies when the role with the Estes Chamber materialized. "This is the perfect place to apply the combination of PR, marketing, networking and business development expertise," Donna says. "I also get to help a town I've loved for 25 years recover from a paradigm-changing global pandemic. It's an honor to be here."
Donna has been traveling to Estes Park as a visitor for 25 years. Her husband Jeff helps seniors save money on Medicare and her three daughters -- 23, 19 and 17 -- are big supporters of the ice cream business in town.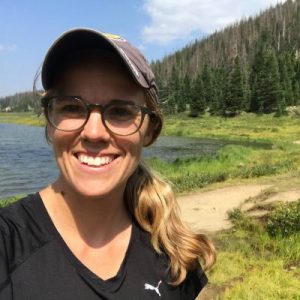 Colleen Couch joined the Chamber as the Office Administrator in September of 2021. She graduated from Purdue University with a BA in History focusing on Child Refugees from the Third Reich and specifically the Kindertransporte.
Having experience in teaching elementary school and conducting database maintenance at local museums, she is looking forward to learning a new system and serving our members.
Chamber Members should reach out to Colleen if they have questions about their membership, accessing the Member Information Center, their invoices, or an upcoming Chamber event.
When she's not in the office, you'll find her hiking, reading, or cooking.