The Chamber Staff is a small team dedicated to serving our community. Our office space is located just below the Bank of Colorado but you will often find us out in the community reaching out to local businesses and learning how we can best serve you.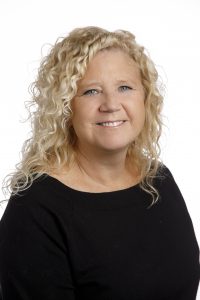 Colleen DePasquale has more than 30 years of experience in the hospitality industry, working with Marriott and Interstate hotels from Manhattan to Denver, as well as 2 years in Moscow, Russia opening Marriott brand hotels.
She spent the past decade as the President and CEO of the Greater Fort Myers Chamber of Commerce and its Foundation. The Chamber's focus on connecting, empowering and unifying the community provided opportunities for members to grow their businesses and advance their careers through educational and event programming. Colleen holds the values of collaboration and advocacy as core to a Chamber's success.
During her time in Southwest Florida, Colleen was also involved with several boards that enhanced her ability to connect people in the community. She has earned her I.O.M. designation as a graduate of the U. S. Chamber's Institute of Organizational Management and also graduated from the U.S. Chamber Foundation Business Leads Fellowship Program. The national fellowship program trains and equips leaders from state and local chambers of commerce with resources, access to experts, and a network of peers to build their capacity to address the most pressing education and workforce challenges.
When she's not working hard to build the Chamber and Foundation, you'll find Colleen spending time with her daughter, enjoying craft beer, and strolling through the beautiful natural landscape of Estes and the national park.
Membership and Event Specialist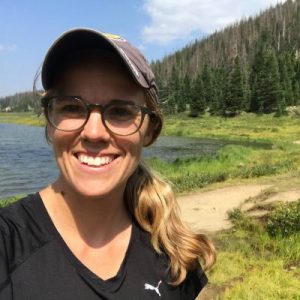 Colleen Couch joined the Chamber as the Office Administrator in September of 2021. She graduated from Purdue University with a BA in History focusing on Child Refugees from the Third Reich, specifically the Kindertransporte.
Having experience in teaching elementary school and conducting database maintenance at local museums, she is looking forward to learning a new system and serving our members.
Chamber Members should reach out to Colleen if they have questions about their membership, accessing the Member Information Center, their invoices, or an upcoming Chamber event:  admin@esteschamber.org
When she's not in the office, you'll find her hiking, reading, or cooking.